Kennedy Ranch Home-Grown Meats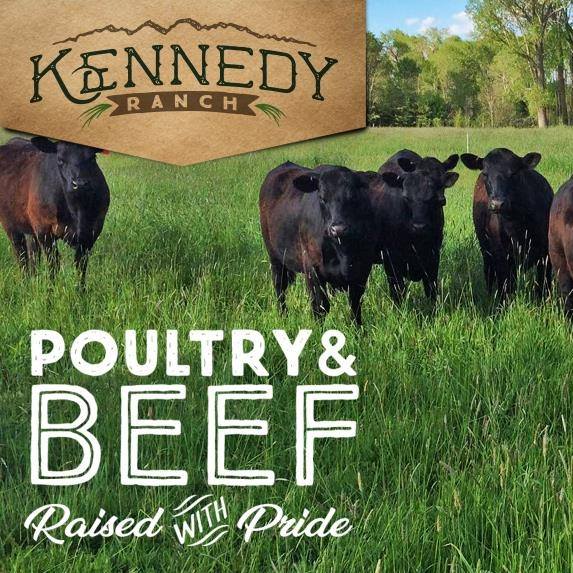 Kennedy Ranch Home-Grown Meats
PO Box 281267, Lamoille, Nevada, United States (US), 89828
775-934-4466
We are a fourth-generation Nevada ranch that serves our community by providing delicious, nutrient-dense, ethically raised meats for family tables. We believe in raising our animals in partnership with Mother Nature, allowing them to use their natural gifts to build soils and regenerate the land.
We work with a small herd of Black Angus cattle, built with old-school Nevada desert genetics, combined with the best grass-finishing bulls we can find.  This creates beef cattle that are efficient, light on the land, and incredibly productive when finished on rich Lamoille Valley grass. We never use artificial hormones or antibiotics  we don't need to – our animals lead the best, most healthy life we can give them
These animals help us work to complete a cycle that enhances the ecosystem, builds our community, and sustains our family.
We offer free home delivery for orders of $100 more in Elko/Spring Creek, and pro-rate fuel costs on deliveries to Reno/Sparks/Carson City, Carlin, Battle Mountain, Winnemucca, and Lovelock. We deliver once monthly to Reno/Carson and towns along I-80 all year.
Showing the single result